Butyl Acetate Production
We produce Butyl Acetate with a very simple method developed by us. It is a first in the World.
We are not applying for a patent to prevent copying of our invention.
With the known methods,Butyl Acetate is produced in many different steps
To produce Butyl Acetate with the known methods, very high investments have to be made.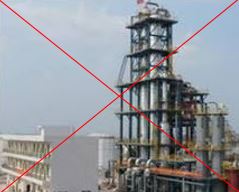 In our newly developed method, the reaction temparature is very low.
The colour of the end product is 10 hazen. There is definitely no polymerizstion or loss of product.
The investment cost is very low.
You can produce 1000 tons of Butyl Acetate per month only in a 200 m2 closed area.
Energy, labor and general costs are very low and it costs maximum 10 USD to produce a ton of Butyl Acetate.
Esther contect is always higher than %99,7.
Raw materials needed to produce 1 ton of Butyl Acetate:
638 Kg n-Buthanol + 517 Kg Acetic Acid ------ 1000 Kg Butyl Acetate + 155 Kg Water